ICF Mentor CoachiNG & ICF GROUP MENTOR Coaching: ACC mentor Coaching & Pcc Mentor Coaching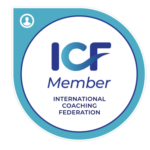 As a trained Mentor Coach and an ICF MCC, Michelle provides mentoring for both ACC coaches renewing their credentials and to coaches working toward their PCC credential.
She offers both group and individual sessions periodically throught the year.
If you're interest in joining and need ACC Mentor Coaching or PCC Mentor Coaching, the next group launches in May 2023 and has limited seats left.
Michelle also mentors NBC-HWCs who would like to improve their coaching skills.
GeT in Touch for mentor Coaching availability